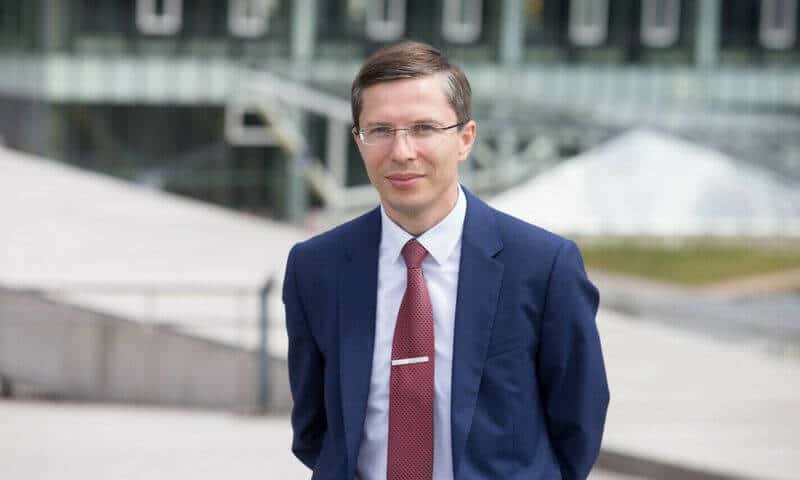 At the beginning of September, Rivile received some great news: the company was listed among the most reliable, stable and profitable companies in the TOP Company 2022 list. Equally joyful was the end of the first autumn month: Rivile, that has been developing business management and accounting systems for thirty years, was admitted to "Unicorns Lithuania", an association uniting more than 60 companies in the tech sector.
According to Dr. Vilius Kontrimas, responsible for the strategic management of the company, Rivile's membership in the association "Unicorns Lithuania" marks a new era for the image of this brand. "This is a step in becoming a unicorn, and that is what we are aiming for. We create products that are aimed at foreign markets; we invest a lot in this and expect our future growth rates to be measured not in percentages but in multiples. We are glad that these changes become noticed not only by us, but also by people from outside," said Kontrimas.
The nomination for TOP Company 2022 reflects yet another side of strength of the developer of business management and accounting systems. It is no secret that many companies when planning a large expansion make the decision to be loss-making and operate on the investors' money. Rivile has chosen a balanced path. "We managed to strike a balance between large future investments and the present sustainable financial result. We feel a great responsibility to our customers, and we have a lot of them: our products are used directly or indirectly by one third of Lithuanian companies, so we must take a very responsible approach to financial sustainability and continuity," emphasized the strategist of the company.
Currently, there are about 170 thousand enterprises present in Lithuania, 10 thousand or 6 per cent of which meet the criteria of TOP Company 2022.
In fact, for Rivile, it has been a fruitful year in terms of awards and nominations. The company was included in the Financial Times TOP 1000 list of Europe's fastest-growing companies. Rivile, ranked among the Top 1000 companies, grew its revenue by 166% and reached a turnover of EUR 3.9 million in 2020, compared to EUR 1.5 million in 2017.
"The fact that we got noticed by the international community has greatly contributed to the company's image and inner pride. The Financial Times has made a great impression on the company's employees, and this achievement is very important for them. This recognition capped off a phase of significant changes that have occurred over the last four years. I believe this will help us find partners, customers and representatives in foreign markets in the future," said Kontrimas.
The company's leading solutions will soon be complemented by cloud business management systems focused on rapid business development abroad. "We have strong ambitions to expand abroad; we are also focused on the development of new products, and that has brought results. The nominations indicate that we are moving in the right direction, and that we have the potential to grow. We do what we know best and do that in the best possible way, each employee of the company contributing in their unique way," said Evaldas Žiedelis, responsible for Rivile's sales and development.
Rivile has no intentions to rest on its laurels. The most desirable goal of the company's managers is to achieve international recognition in the rankings of business management systems (ERP): Forrester, Gartner, etc. Another goal is to be among the most desired employers. "Good performance indicators, low employee turnover, high salaries, and a good and warm working environment suggest that we may be potential candidates for this nomination," said Kontrimas.