Rivile MSCAN (scanning application)
Rivile MSCAN (mobile scanning application)
FAST PRODUCT SELECTION AND RECORDING

Rivile MSCAN - a mobile scanning app for working with the Rivile GAMA software in real time. The application can be launched on any mobile device that has a web browser.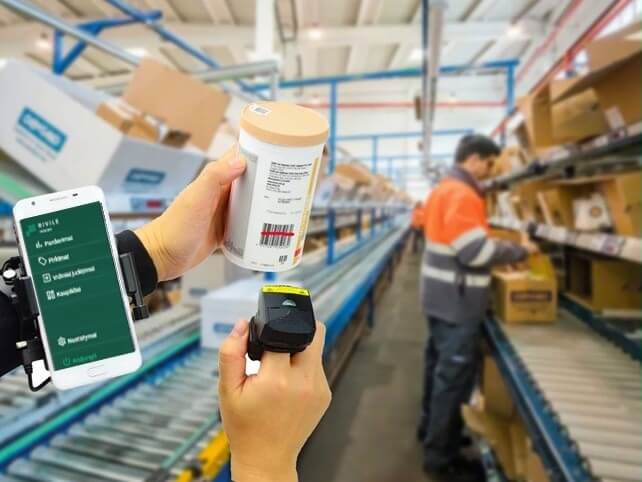 This module is designed for users looking for more comfortable and efficient ways to perform tasks related to goods selection and recording:
selection of goods following the records of

sales, purchase, return or internal movement operations;

recording of goods following the entry of purchase, return of sales or internal movement operations;

reconciliation of the quantities selected with the accounting operations;

adjusting the quantities in accounting operations according to the quantities selected;

formation of accumulator operations;

calculation of goods during stocktaking.
The goods can be scanned using the accumulator. If the app is launched on a mobile phone or tablet, you need a scanner that supports wireless technology.
Rivile MSCAN
Product Selection and Recording
Avoid incorrect selection and recording
What customers say about us
More than 30,000 companies records are handled with Rivile GAMA

We've been with Rivile since 2001. Over the years, we have improved and changed together, along with the changing accounting principles, taxes and the introduction of the euro. All those years, we accountants were happy that we had great software and Virgilija, who is a top-notch service professional. It's flexible software that has a lot of possibilities and is constantly evolving. We have recommended it to many institutions that were interested in accounting software. And we still recommend it now, because the software is user-friendly, simple, clear and accurate.