Go back
Rivile ERP – a new and innovative business management and accounting system in the cloud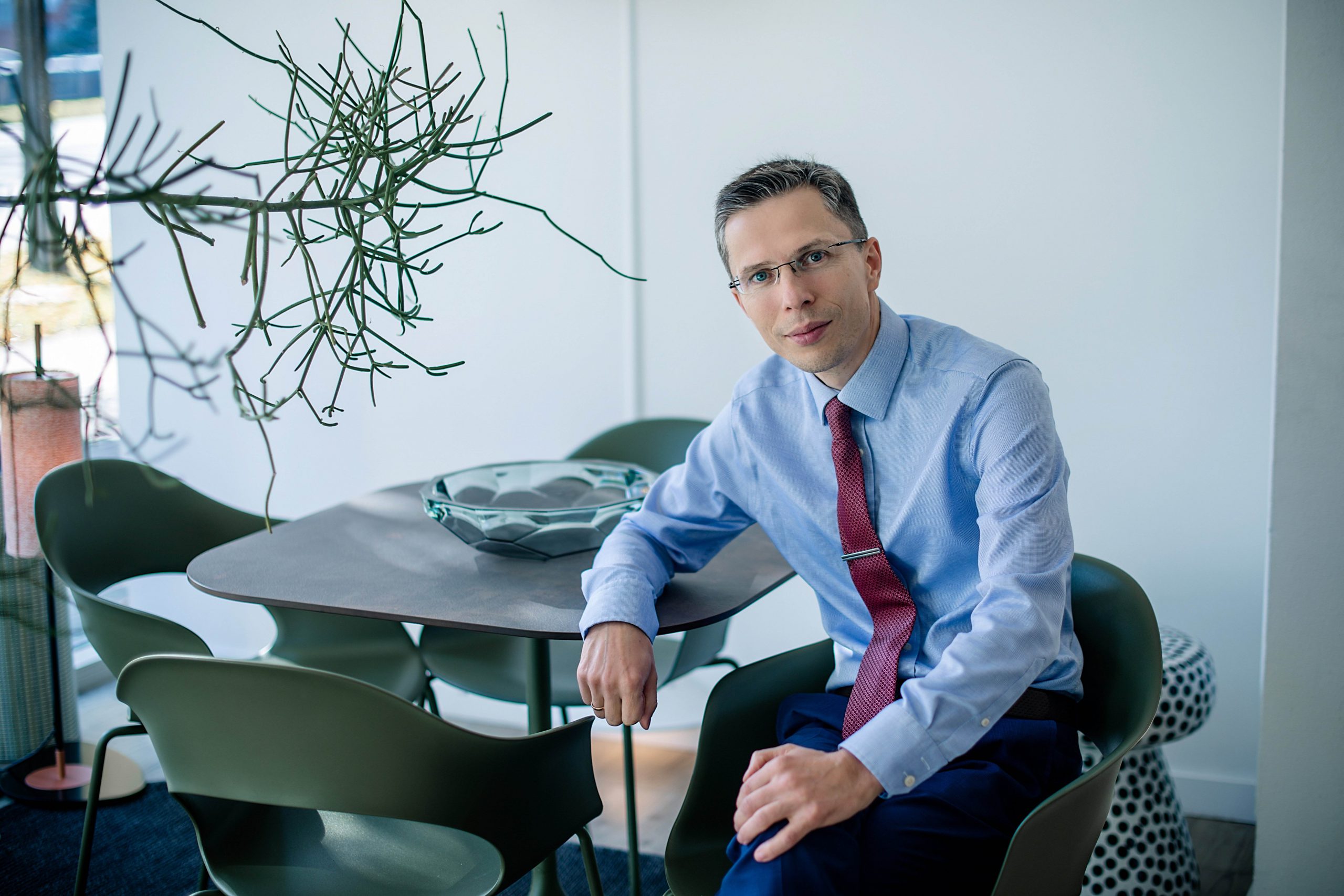 "Rivile ERP", the newest product of UAB "Rivilė", provides an opportunity to manage and account for your business innovatively in the cloud. From now on company now offers two main products: a new cloud based product – "Rivile ERP" as well as the very popular system "Rivile GAMA", which is implemented in the customer infrastructure.
The products of JSC "Rivilė" are business management systems (ERP – enterprise resource planning) with an integrated accounting system. ERP is an enterprise resource planning software system with a set of integration solutions used by organisations to manage and analyse the various business processes and functions in different departments or divisions. The company's specialists have moved this to the cloud and now provide all services including data storage, processing, networking, software and system updates.
The system enables you to improve your organisation's efficiency by using real-time financial data and automating routine tasks.
"In today's fast-changing business environment, cloud-based ERP systems are gaining a competitive advantage. They are flexible, cost-saving, accessible from anywhere with an internet connection and offer advanced features. These systems enable companies to adapt to market changes, meet customer needs, efficiently streamline business processes and are a very important tool for modern organisations," said Dr. Vilius Kontrimas, responsible for strategic management of JSC "Rivilė".
"RIVILE ERP" – simpler, faster, smarter
The Product Manager, Singar Tribė, pointed out that the "Rivile ERP" business management and accounting system does not require any additional investment for the purchase of a server, its regular maintenance and updating, and the organisation can do without expensive IT specialists. This allows the company to concentrate on its main activities.
The "Rivile ERP" installation process is quick and easy, and the system is available 24 hours a day, seven days a week from any device with an internet connection. This provides great flexibility in the organisation of work and allows employees to work from anywhere in the world. The system's user-friendly and intuitive interface allows for a quick understanding of the system's operating principles, with the main functions being mastered in just a few hours," said Mr Tribe, describing the product.
The product is mainly aimed at small and medium-sized enterprises and can be used to manage and streamline a wide range of businesses.
Convenient for all
The software allows you to keep all your company's accounting records in line with today's tax requirements. The company's representatives also point out that the system has a wide range of useful functions designed for trade and service companies, enabling them to make the work of managers and their supervisors more efficient: it generates purchase and sales orders, stock receipt and disposal, stock adjustment operations, purchase and sales invoices, manages buyer and supplier contracts and prices and discounts for goods and services at various levels, controls the movement of stock balances, customer debts and settlements.
"Rivile ERP" offers accurate and detailed accounting of stock movements, flexible pricing of goods, and enables retail and service companies to trade efficiently across all e-commerce, wholesale and retail channels, fulfilling a wide range of customer needs in terms of order placement, payment and delivery of goods and services.
"Our team is always ready to provide technical support to our customers to resolve any ERP issues and problems efficiently. At the same time, we offer a wide range of training and consulting services: every customer receives the tools and knowledge they need to use the system successfully. This helps to accelerate the efficiency of company processes, save costs and increase revenues," said V.Kontrimas.
With the launch of its new product, Rivile sends a good message: until 1 June 2024, Rivile ERP is available free of charge; to take advantage of this opportunity, you must register before 1 November 2023.
The key to a business view
Rivilė UAB, which has been developing and implementing business management and accounting systems for more than thirty years, continuously offers businesses new solutions that increase efficiency, save money and sav employees' time.
The company notes that the business environment has changed dramatically over the past decade, with increased digitalisation, more remote working, data-driven decision-making, and a focus on cost-efficiency and sustainability. Cloud-based ERP systems have evolved to meet the changing needs and have become more important than ever for companies seeking to thrive in today's market.
According to experts, an ERP system is the key to a 360-degree view of the business. It helps to move from disparate to actionable real-time data that can be used to improve the company's performance. Statistical surveys on ERP show that as many as 95% of companies have improved their business processes as a result of implementing ERP. Reduced process time, increased collaboration and a centralised data system were the three biggest benefits identified by companies using ERP in the survey.